"Because Character Matters"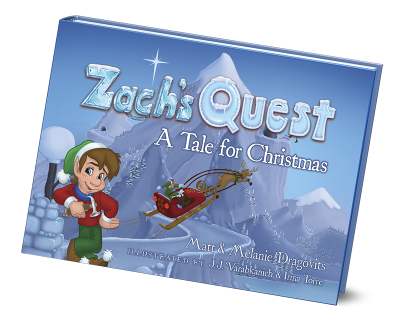 At the North Pole, the Star of Bethlehem provides energy to power Santa's Winter Workshop. But when a young elf named Zach accidentally breaks the Divine Reactor, he must go on a quest to Mount Frostbite to retrieve a new magic gemstone. In a race against time, he must overcome his fears, battle evil goblins, and make the ultimate sacrifice to save the Christmas Holiday.
The results are in... kids and critics love our picture book!​


An action-packed adventure for children from beginning to end!
This beautifully illustrated children's fantasy book reinforces important family values while using heartwarming Christmas characters to remind children of the real "Reason for the Season." Click any image in the carousel below to see a picture-book-sized version. You'll be amazed at the artwork!
New for 2023 - Chapter Book & Activity Book
Young Adult Chapter Book – Written as a "countdown-to-Christmas" our picture book is 24 chapters in length so parents can read a chapter a night starting on December 1st.  (you can always read faster if you want though!)  The book is designed for readers 7+ and includes over 50 amazing illustrations.
Coloring and Activity Book – This book has it all… Word Searches, Ornament Cut Outs, Color-by-Numbers, Mad Libs, Word Jumbles, Hidden Objects, and more.  It's the perfect holiday activity for kids… and their parents.
Meet the Author(s) or Artist(s) Schedule an In-Person or Zoom visit today!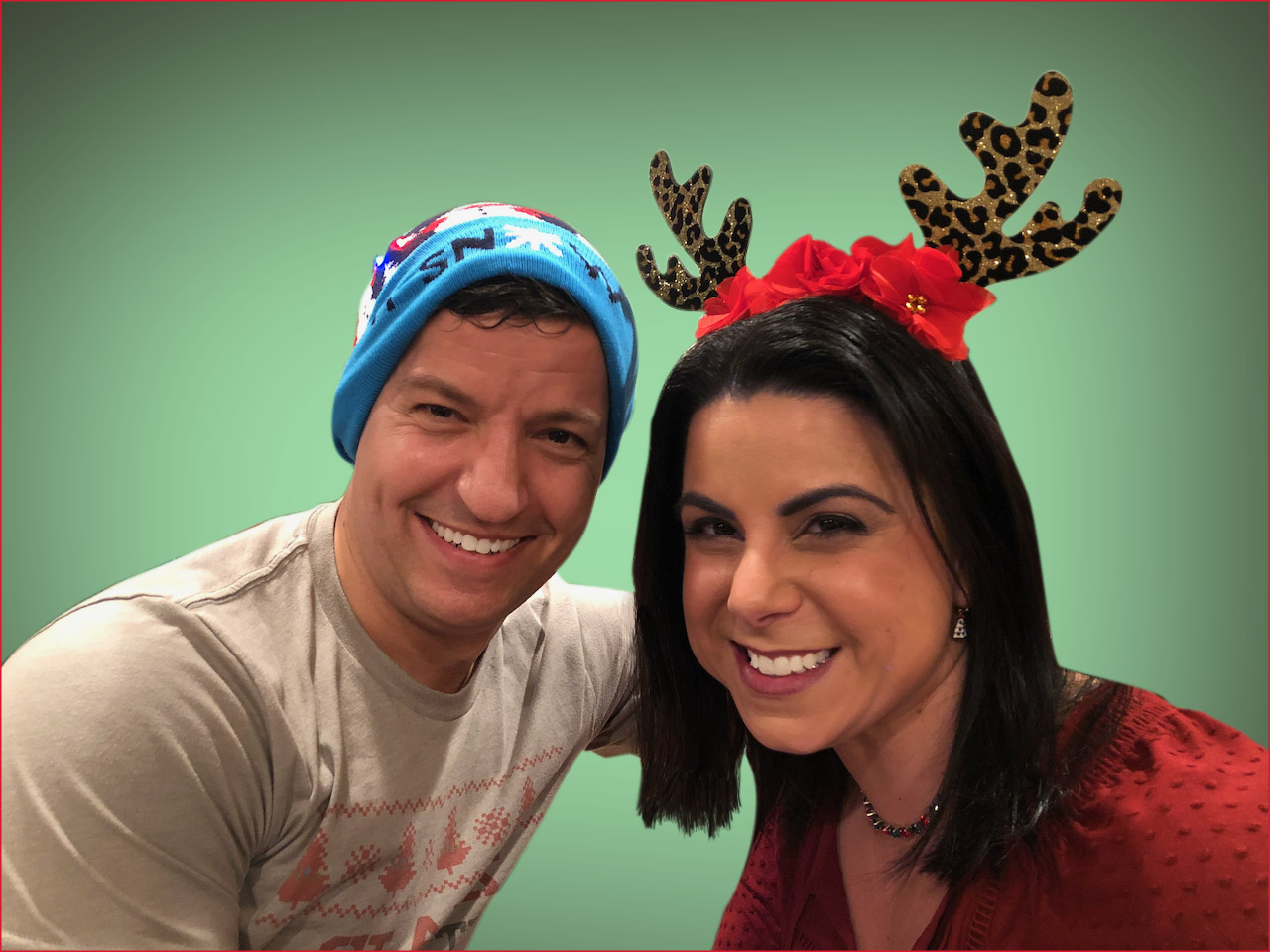 Reserve your spot for 2023
The authors and Disney artists behind the success of "Zach's Quest" are accepting reservations for virtual or (Covid-Safe) In-Person bookings for Fall/Winter of 2022. Please feel free to download the forms below to confirm your reservation, or feel free to reach out to us with any questions you may have! Thank you.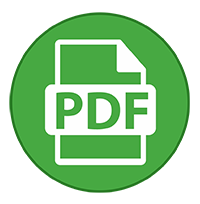 Learn about speaker options, rates, and the benefits of scheduling an author or artist for your school, church, or organization today!

We are a Proud Member of the Society of Children's Book Publishers & Illustrators! Learn more about this amazing organization today!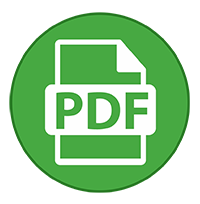 Like what you see and want to get the ball rolling? Simply fill out this form and e-mail it to the address provided. We'll reach out to you shortly and work to make the visit happen!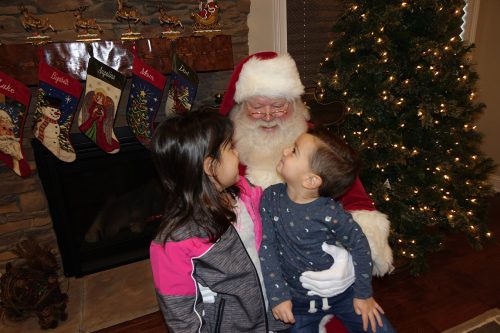 Family Values Wins Again!
"Zach's Quest" has been getting amazing feedback on both the Christian message of our adventure, and the beautiful artwork that has been created... and we're just getting started!

If you are a book critic or run a successful blog and would like to review our book, please reach out to use via the contact form at the bottom of this page. Thank you.
"Matt's book channels the heart and warmth seen in the Rankin/Bass Productions' Christmas specials and films. In our ever-changing world, Christmas stories like these are welcomed by parents and children everywhere!"
Rick Goldschmidt
Official Rankin/Bass Productions Historian/Biographer
"This imaginative novel will appeal to young readers, ages 6-10, that enjoy adventure, fantastic surroundings, and mysterious beings, with a joyous Christmas message to boot!"
"A Tale for Christmas: Zach's Quest is a unique Christmas tale, which is a great deviation from the standard holiday reading fare. It has a religious message at its heart, but is also action-packed and filled with imagination. At times you can tell that it is the "lite" version of a grander tale. However, buoyed by gorgeous, Disney-inspired art, this is still a fun entry point for younger readers into Matt Dragovits' world."
"Matt has written a timeless tale of the beauty that is the spirit of Christmas.  It is not only captivating for children, but adults as well."
Terry Delaney
Pastor/Book Critic
"This book is a perfect gift for any child, and any family who loves Christmas. I really hope that it one day becomes an animated Christmas Special – as I can imagine it becoming an annual TV tradition."
"I enjoyed reading your book, "A Tale for Christmas – Zach's Quest!" Great adventure with a solid Christian message!"
Santa Claus
"Zach's Quest" is destined to be a classic and a favorite not only for young readers but for parents and caregivers who'll appreciate the dynamic tension, action, and adventure found within the pages of this deceptively slim volume."
Jack Magnus
Reader's Favorite Reviewer
"Zach's Quest" is a proud Gold Level Mom's Choice Award" Recipient in the "Juvenile Books -Level 1 – Ages 5 to 8 Category"
"Zach's Quest – A Tale for Christmas" can only be described as a magical, captivating, and exciting Christmas, children's book that will keep readers entertained, captivated, and engrossed from the very first page!"
5-Star Review
This heartwarming adventure was written with the goal of emulating the classic storytelling style of Rankin-Bass. (Rudolph the Red-Nosed Reindeer, Frosty the Snowman, etc.)  I wanted to create new and endearing characters that instilled the spiritual message and holiday magic of Christmas into both parent and child alike.
This is a fantastic message I received from the legendary Arthur Rankin Junior before he passed away. Arthur Rankin Jr. and Jules Bass were the creative geniuses behind the success of "Rudolph the Red-Nosed Reindeer", "Frosty the Snowman" , "A Year Without a Santa Claus" and countless other classics like "The Last Unicorn", "Thundercats", and "The Hobbit". This personalized message is one of my most valued possessions!
Be sure to check out Rick Goldschmidt's Site for more amazing content from The Enchanted World or Rankin Bass
Arthur Rankin Jr. (1924 - 2014)

"I wish you a Merry Christmas All Year Long… and great success with this book. Be well and Happy."
Arthur Rankin Jr.
Free coloring book pages for kids!
Bust out the crayons or colored-pencils! It's time for some Christmas fun! Simply download, print, and bring these black-and-white images to life!
*These coloring books pages are absolutely free to share on your blog or website. Our  only rule is that you don't modify or delete the text so people will know to visit our website. Enjoy!
Free art instruction from a Disney Veteran!
Learn from a Disney Master! Ethos-Studios has created a series of instructional videos to teach children and artists how to draw both the traditional and religious characters of the Holiday Season. Click any image to be taken to our Youtube Playlist and be sure to subscribe to our channel!
These videos are also free and are available to share on youtube!
Beyond the Children's Picture Book -Feature Film Production​
The ultimate goal of the "A Tale for Christmas" franchise is to produce hand-drawn feature films. Matt Dragovits is a graduate of Don Bluth University, where he learned the finer points of the production pipeline for traditional animation… as taught by the master himself… Don Bluth! This is an amazing course that all aspiring film-makers and animators should consider.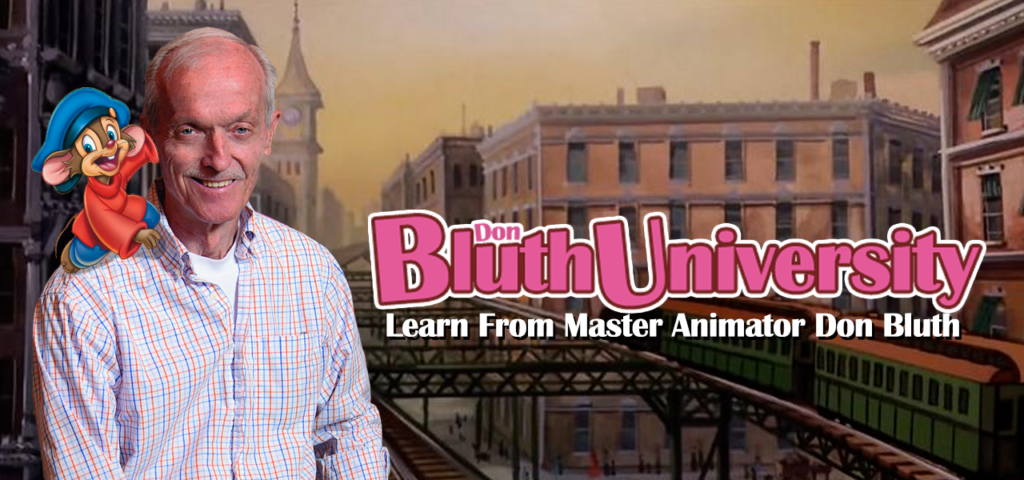 There is an inherent magic that brings characters to life on the screen through the hand-drawn animation process. And while many of us do love the worlds that CG has created, we feel it is vitally important to make sure the next generation experiences the traditional animation style many of us had in our youth. To that end, I will continue to push forward in my efforts to combine the magic of Christmas with the magic of hand drawn animation. I welcome interest from investors or studios that will help us make that happen.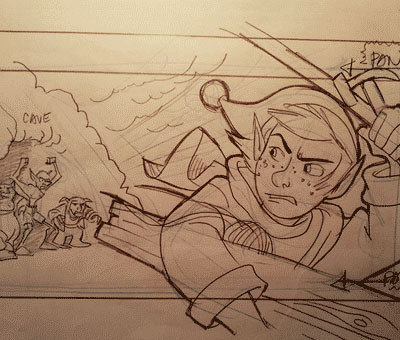 "Zach's Quest" was originally written as a feature-length animated screenplay designed to be produce in the traditional hand-drawn animation style of Disney and Don Bluth Studios. Our hope is that we will generate enough interest in the children's book for investors or animation studios to gain interest in this dynamic, action screenplay.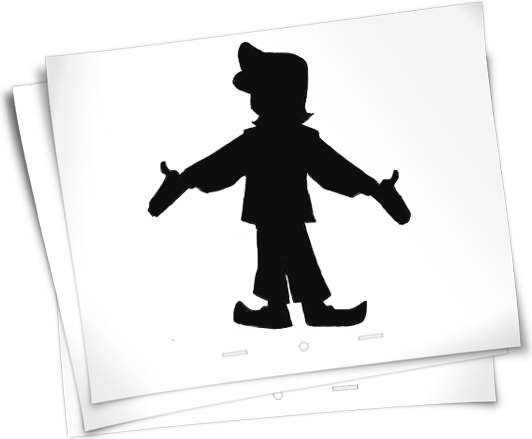 In addition to the original story, the sequel has been completed and artwork is underway. It is technically a prequel, with even more lovable characters, more action, and more magic. It would require a slightly higher budget than the original feature due to the complexity of the storyline, but that's why we would produce it after the original is a blockbuster success!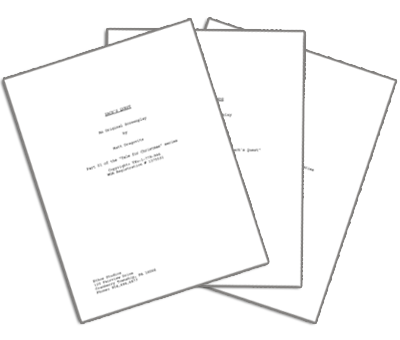 Everyone knows that Hollywood loves to capitalize on success. That's why Matt Dragovits is actively fleshing out story development for the final screenplay in the trilogy. The expected completion date is fall/winter 2023!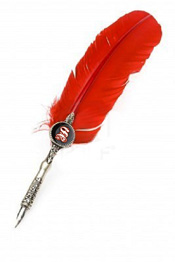 Matt Dragovits is actively developing concepts for other Holiday-Related Children's books.  This includes cross-over books that contain characters from our initial book, as well as entirely new concepts focused on Halloween!